IPTV sur MAG Box – Tutoriel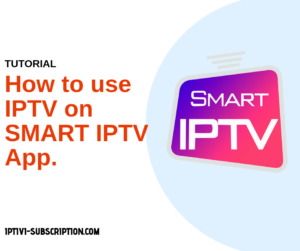 MAG Box TUTORIEL : le streaming vidéo MAG Box est un excellent outil/boite IPTV. Mais il est vrai que l'interface pour installer votre abonnement est un peu compliquée. Voici quelques étapes simples pour profiter de votre IPTV.
Ce dont vous  aurez besoin:
Un appareil MAG Box.

Connection Internet

un abonnement IPTV fiable (Reliable IPTV)
Pour l'appareil Mag Box, assurez-vous d'acheter un original. Il existe beaucoup d'exemplaires sur internet (surtout sur des sites asiatiques). Infomir est un peu attaché à Apple MAG BOX TUTORIEL>TV box. Tout le monde essaie de le copier, mais personne n'y arrive vraiment!
Pour l'abonnement, vous aurez besoin de  fournir votre adresse Mac à votre fournisseur. Chaques MAG BOX a une adresse  MAC unique, elle se trouve au dos de la boîte ou dans l'emballage. (voir dessous)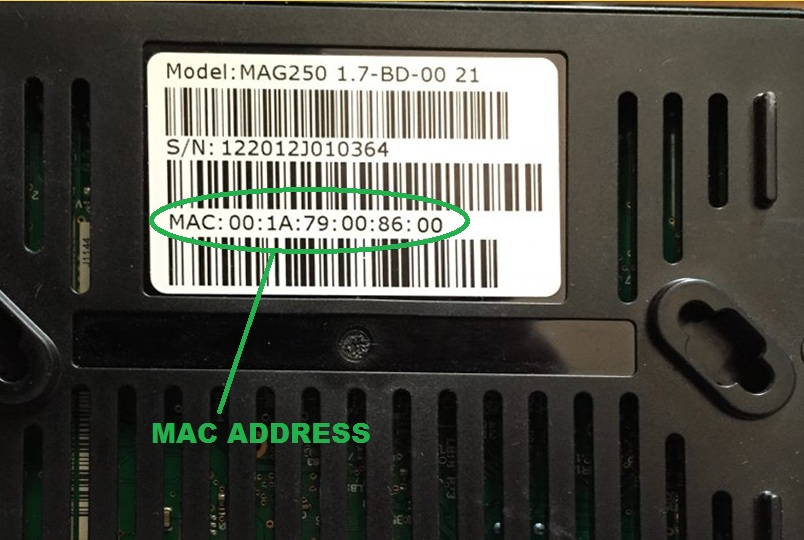 AVIS : les adresses MAC  du vrai MAG BOX (ex : brand Infomir) commencent toutes par 00:1A:79 et si ce n'est pas le cas, méfiez-vous…
Premiers pas avec MAG :
À la première connexion, le MAG se cherchera lui-même pour faire des mises à jour et parfois il le fait deux fois de suite. Je tiens à préciser que notre appareil est branché sur Etherne, donc pas besoin de configurer le Wifi (en tout cas je conseille le Wifi, achetez un starter KIT CPL, vous gagnerez dans le flux internet !), mais Ethernet (en utilisant un câble) est également bon.
Votre MAG est branché et mis à jour. Vous devrier arriver sur cet écran :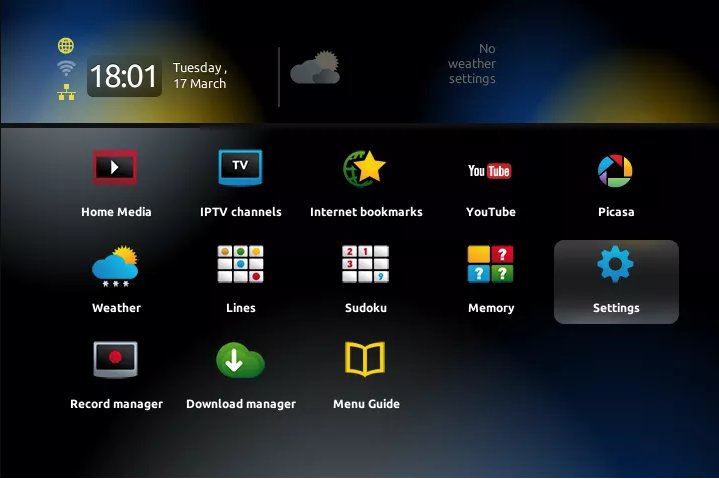 Si votre appareil n'a pas été mis à jours, ou s'il n'affiche pas l'heure, la date, … Cela veut dire que vous n'êtes pas connecté à internet…
Installez l'abonnement :
Cliquez Paramètres
Choisissez Paramètres du Système
Dans toutes les options, sélectionnez Serveurs
Choisissez l'option Portails
Vous n'avez pas besoin de marquer quoi que ce soit dans la ligne "Nom du Portail"

Laissez le vide.

Appuyez sur la clé KB sur votre télécommande pour marquer le texte dans la ligne "Portal 1 URL".

Vous devriez voir un clavier virtuel comme celui-ci :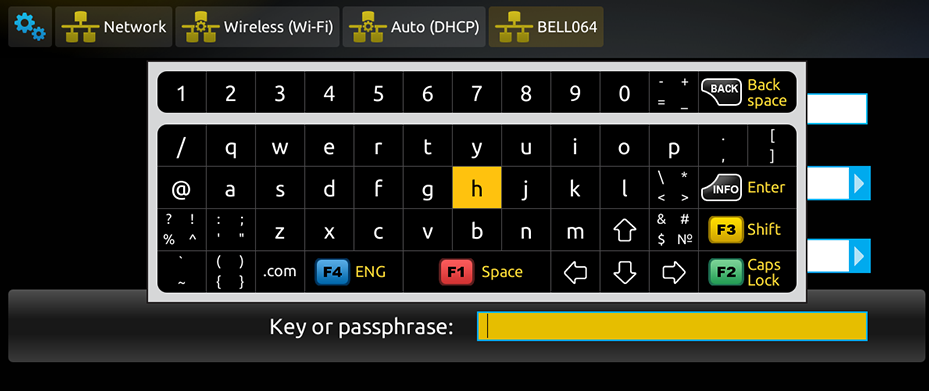 Entrez l'adresse que vous avez reçu lors de votre commande. (PORTAL URL)
Appuyez de nouveau sur le bouton KB de votre télécommande pour faire disparaître le clavier virtuel.
Appuyez sur  OK pour sauvegarder votre entrée
Revenez au le menu  Paramètres système à l'aide de la touche EXIT de la télécommande (la forme de la touche dessinée sur l'écran ne correspond pas à la forme de la télécommande car il existe plusieurs versions) Sur le MAG256, c'est la touche fléchée retour (en haut à droite de la roue fléchée)
Dans le menu Paramètres Système. Cliquez sur  Recharger le portail.

Votre MAG se chargera puis vous montrera le menu de la playlist de vos chaînes.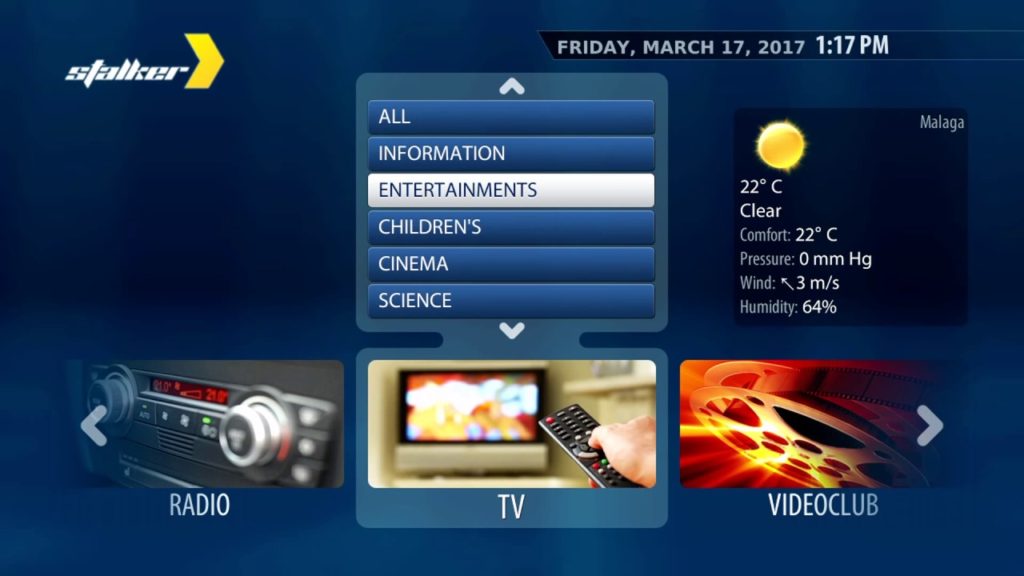 Et voilà, votre  MAG BOX Tutoriel est términé. Bravo. 😉
IPTIVI Subscription is an IPTV Subscription Provider: which is a set of tools that allows you to access different multimedia application and interactive services such as live HDTV, radio, camera / DVD, messaging, EPG (Electronic Program Guide), VOD / MOD (Video On Demand / Music On Demand), RSS, …
Among these applications & tools you will have Smart IPTV, M3U, MAG, Android IPTV, High quality stuffs thanks to the power of our servers. We have over 3000 channels beside of VOD, SD, HD and full HD (LATEST FILMS AND SERIES A DAY), our priority is the performance of our server IPTV to serve you better.
We have the best offers, buy low cost & cheap premium iptv service.
We assure you will receive your channels playlist in very high quality of image which will also allow you to ensure the good conditioning during a viewing of your favorite matches and events, in addition to the videos on demand in HD or Full HD. Thanks to the Smart IPTV application on (smart tv) // The activation of your subscription is quite simple & remotely with no need of an intervention on your part or technical knowledge, we also suggest some Android application under the name of IPTV Smarters & GSE Smart IPTV which works with a username and password.
MAG BOX TUTORIEL